Diana Campos - Bar manager for Farstad & Co
Artisan barista with a heart for people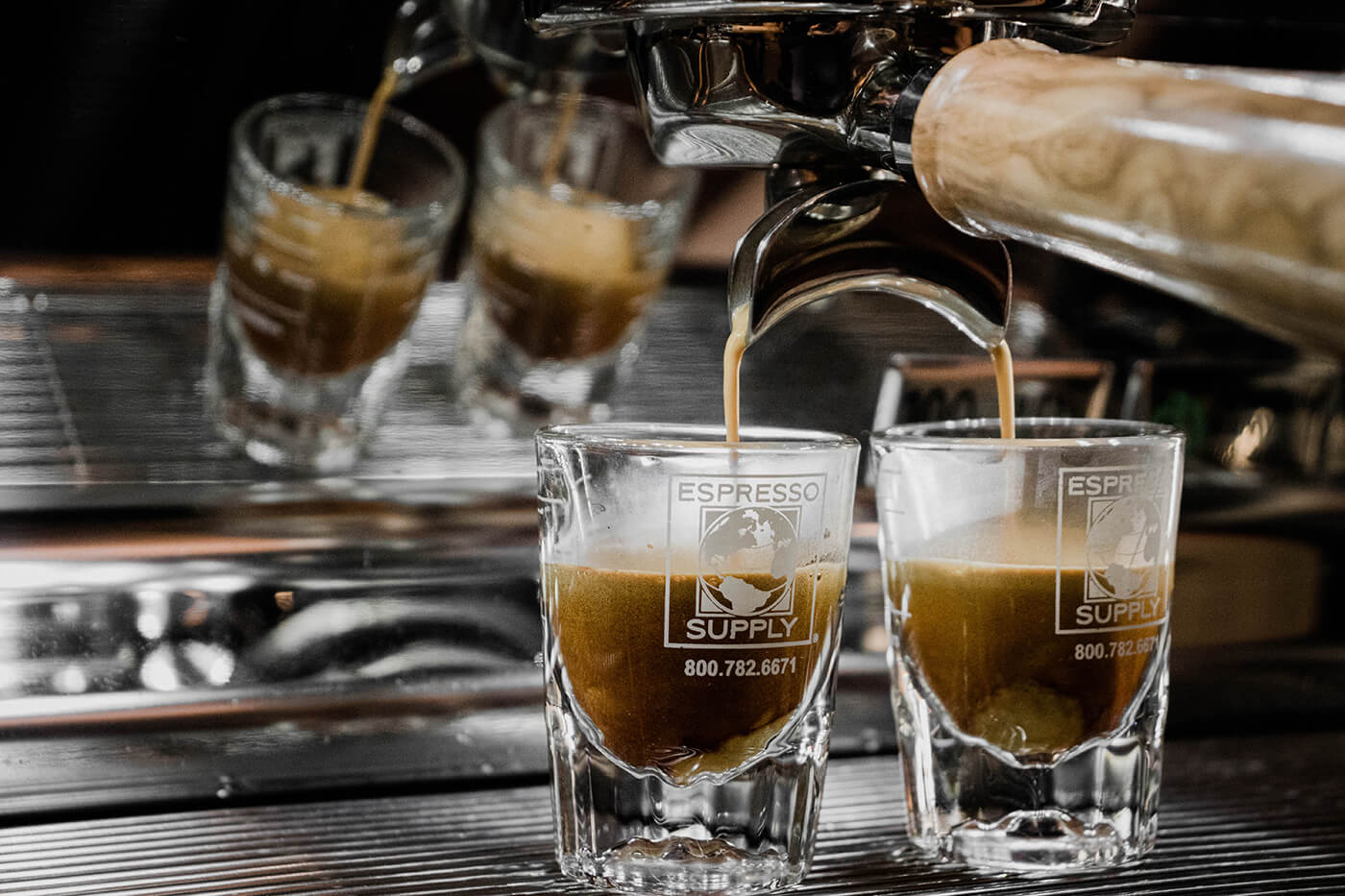 I never feel like I`m at work in the coffee shop. It feels more like I`m hanging out with my friends. I`ve always been a little shy, but through my work, I feel much more secure. I have found my place. I love to meet new people through my job, seeing all the different people who live in our neighbourhood, hearing their stories.
Discovering a new passion
I was out walking one day and passed a couple of guys who were carrying furniture into a small shop. It looked very laidback and hip. I went over and asked if I could work with them. I had no idea what that would be. At first, they said they didn`t need any extra help. Two weeks later they called me anyway. Turned out they ran a bar, which we later developed into a coffee bar.
I`ve been hooked on coffee ever since undefined
I`ve become the SpongeBob SquarePants of coffee. As obsessed with it as he is of his burgers. I can spend hours watching coffee roasting on YouTube, or studying how to create new latte art.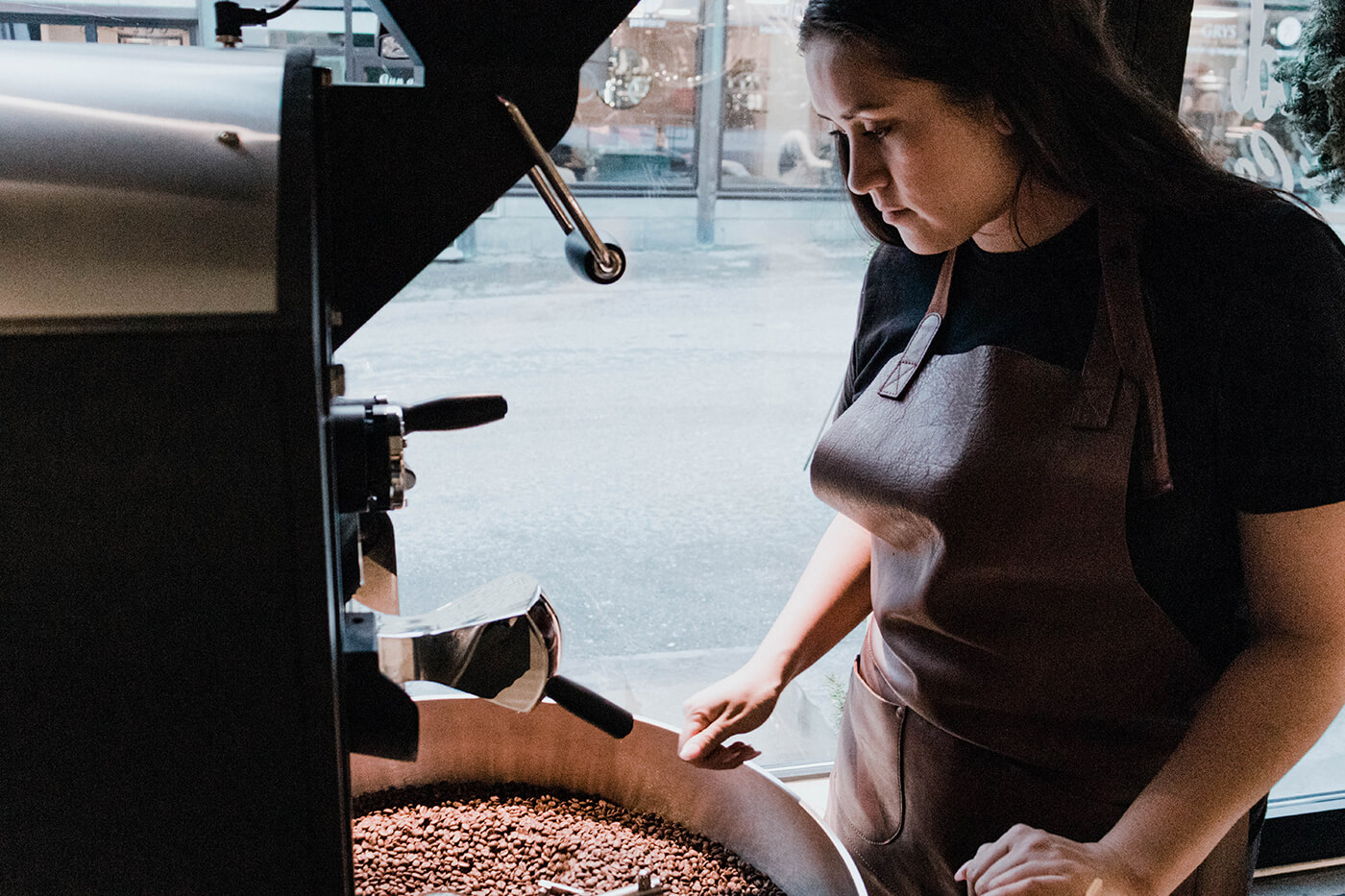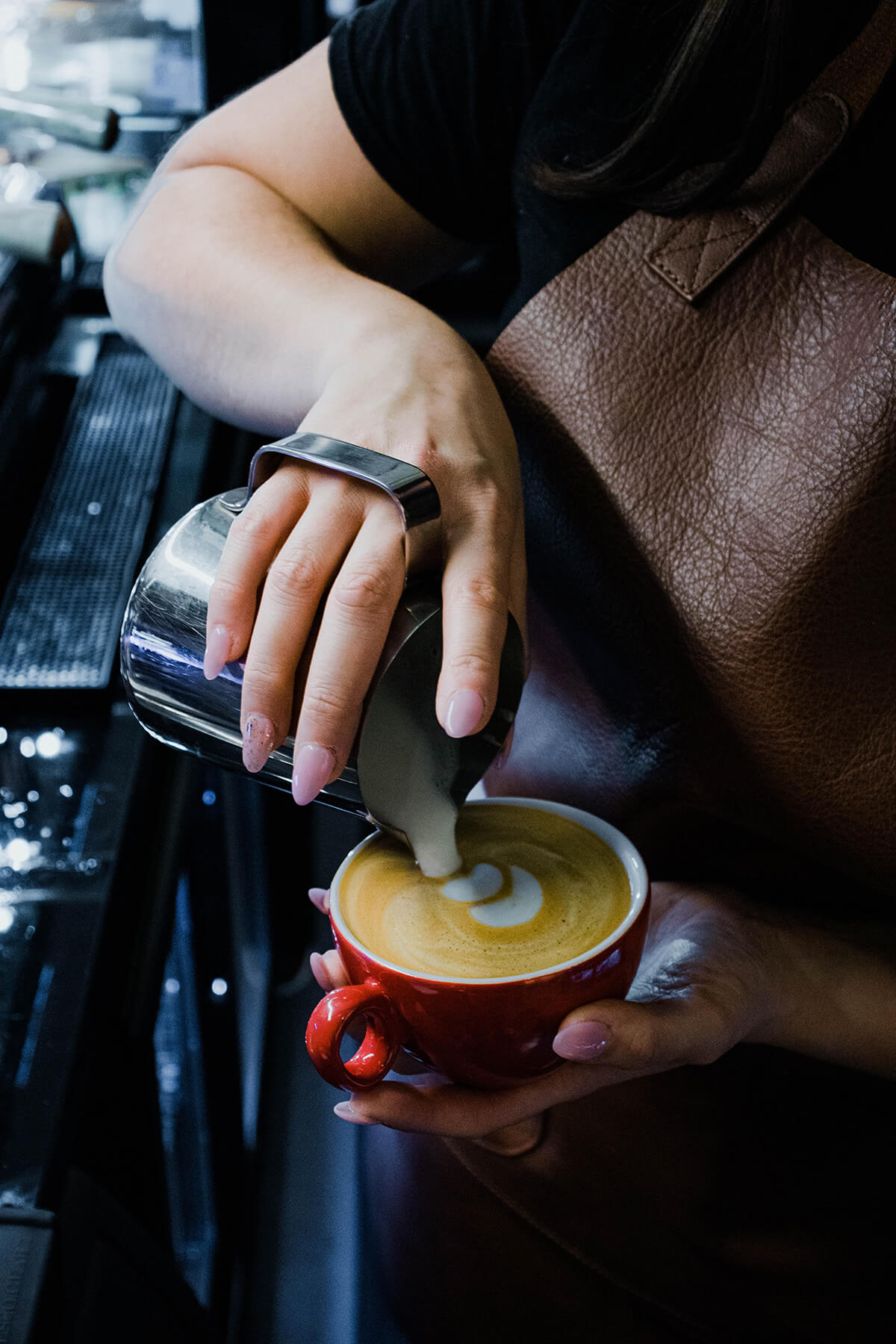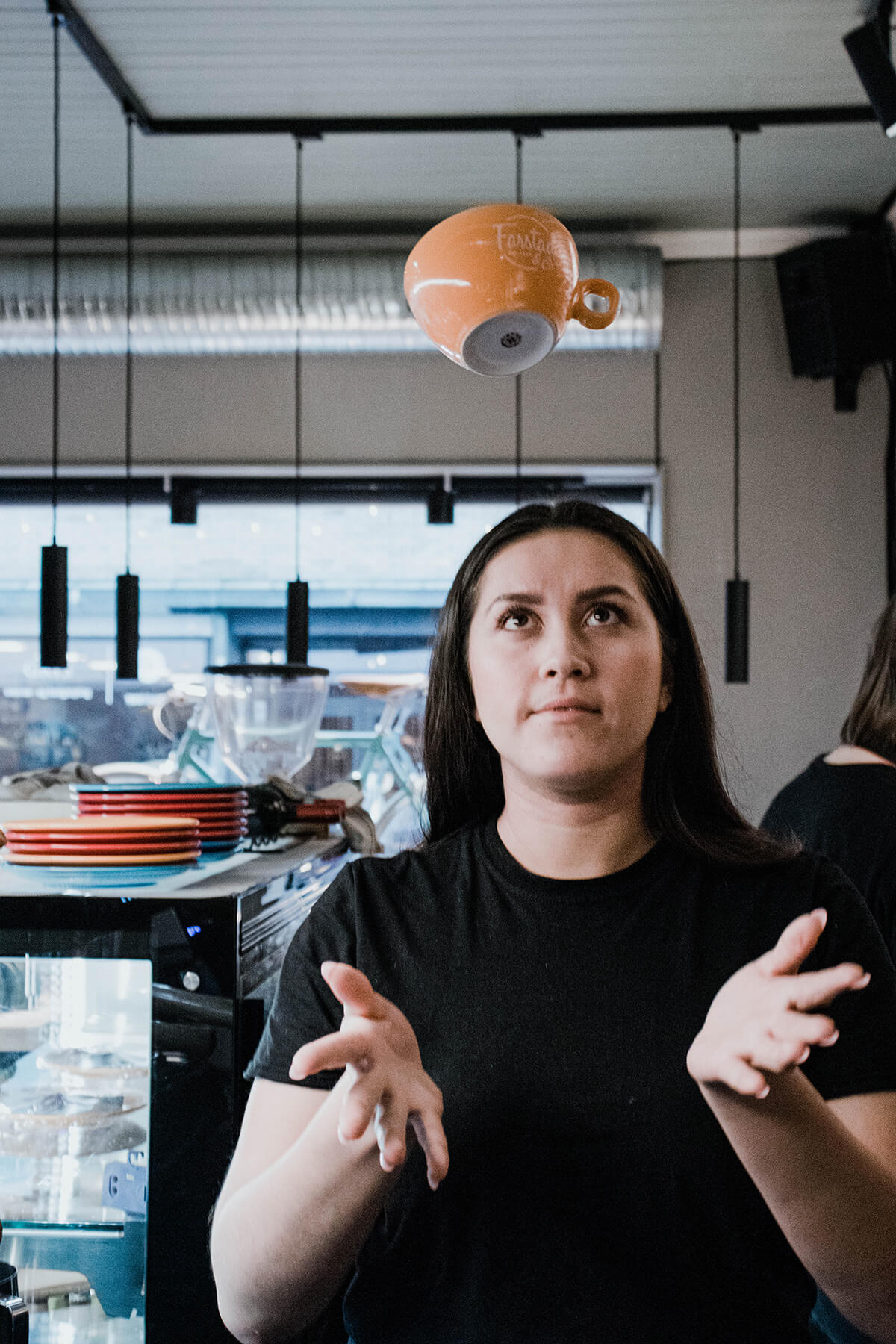 Continuous focus and learning
I love focusing on all the details of my job and to develop our products to perfection. If you make sure all the necessary steps are done in just the right way, securing to add that little extra, your end result will be smashing. And it`s so much fun. I feel calm when I can spend time researching and developing our products, learning how to further lift a flavour or highlight a scent.
Everything you do serves a purpose
The more I learn about my trade, the more humble I am about the intricacies of it. Everything you do serves a purpose; the temperature of the water you pour over the coffee, how quick you pour it, the type of roast, in which order you mix all the ingredients… It all affects the quality of your end product and the customer experience.

The absolute keyword for our products and for the great coffee we serve is quality. We trace our beans from start to end, roast them to perfection and focus on continuous learning to be able to find new and better ways to deliver the best coffee to our customers.